FR1
RGB CPU COOLER
Intel&Amd

12.4Cm
Silent Fan

5 Colors Backlit
With LED cycling effects.
Compatible with lntel and AMD platforms.
12.4 CM fan brings high CFM and low noise.
High-density aluminum fins deliver marvelous heat dissipation.
Compact type ideally designs for AIO PC and small case.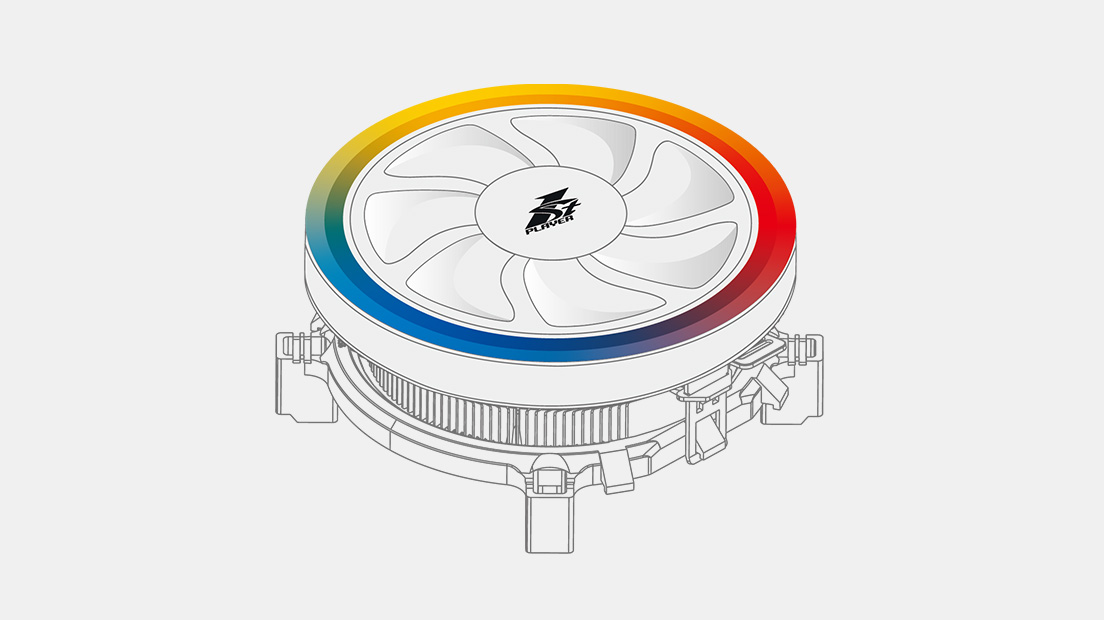 Installation steps
Insert the 4 clips into the proper holes on the platform mounting bracket.
Install the mounting bracket safely on the motherboard.
Press the 4 black push-pins into the clips.
Evenly apply a thin layer of thermal grease to the surface of the CPu.
Clasp the hooks of cooler mounting bracket onto the notch onunderside of platform mounting bracket.
Connect the cooler cable to the 3PIN/4PIN connector located on the motherboard.